Located in White Rock BC, we offer Summer Camps, Private Lessons and Skimboards!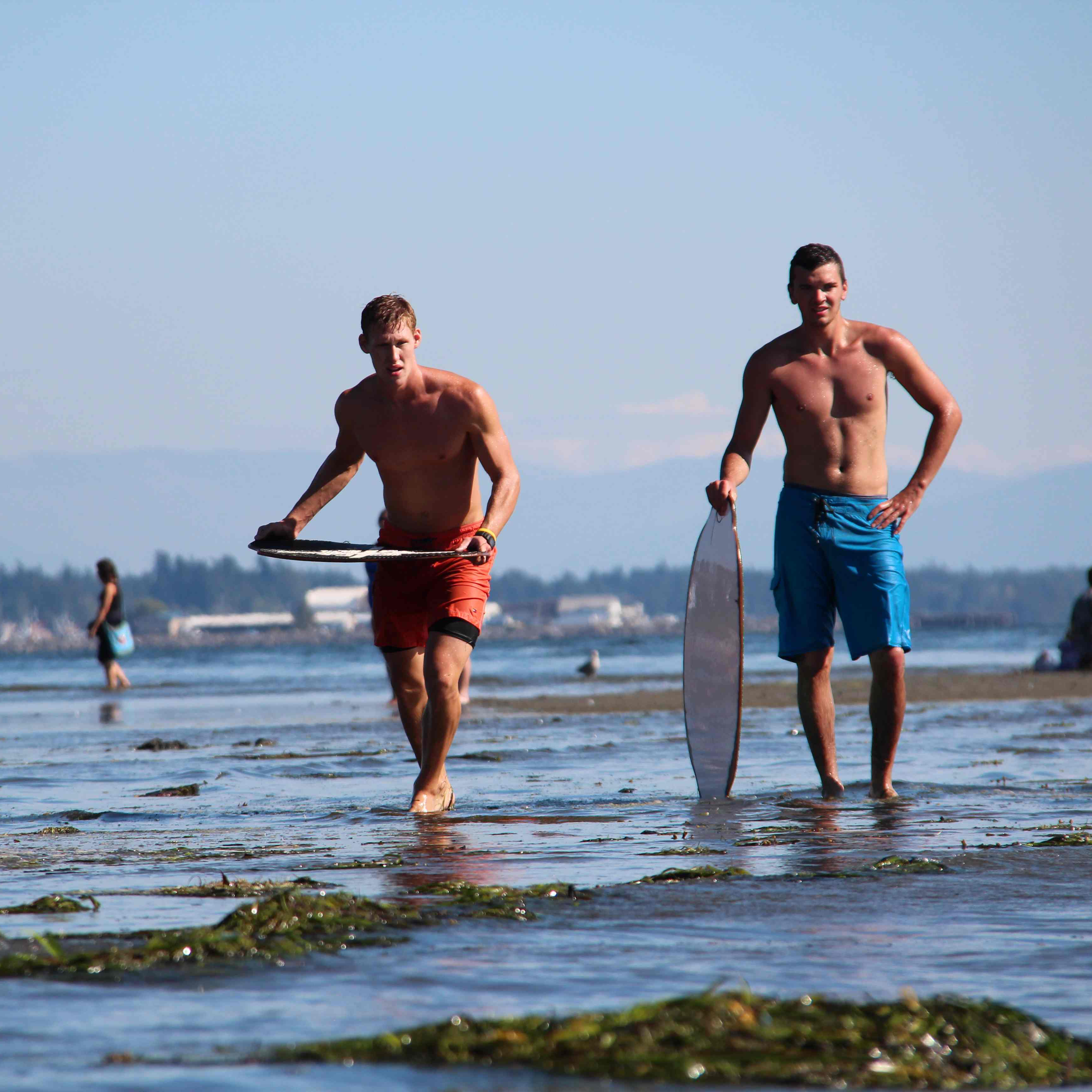 Private Bookings
Private lessons and group events are available starting in May through to the end of August for all ages! We offer 1-on-1 private lessons, group privates, birthday parties, and field trips. Let's get out and have a blast learning about one of the most fun and increasingly popular sports!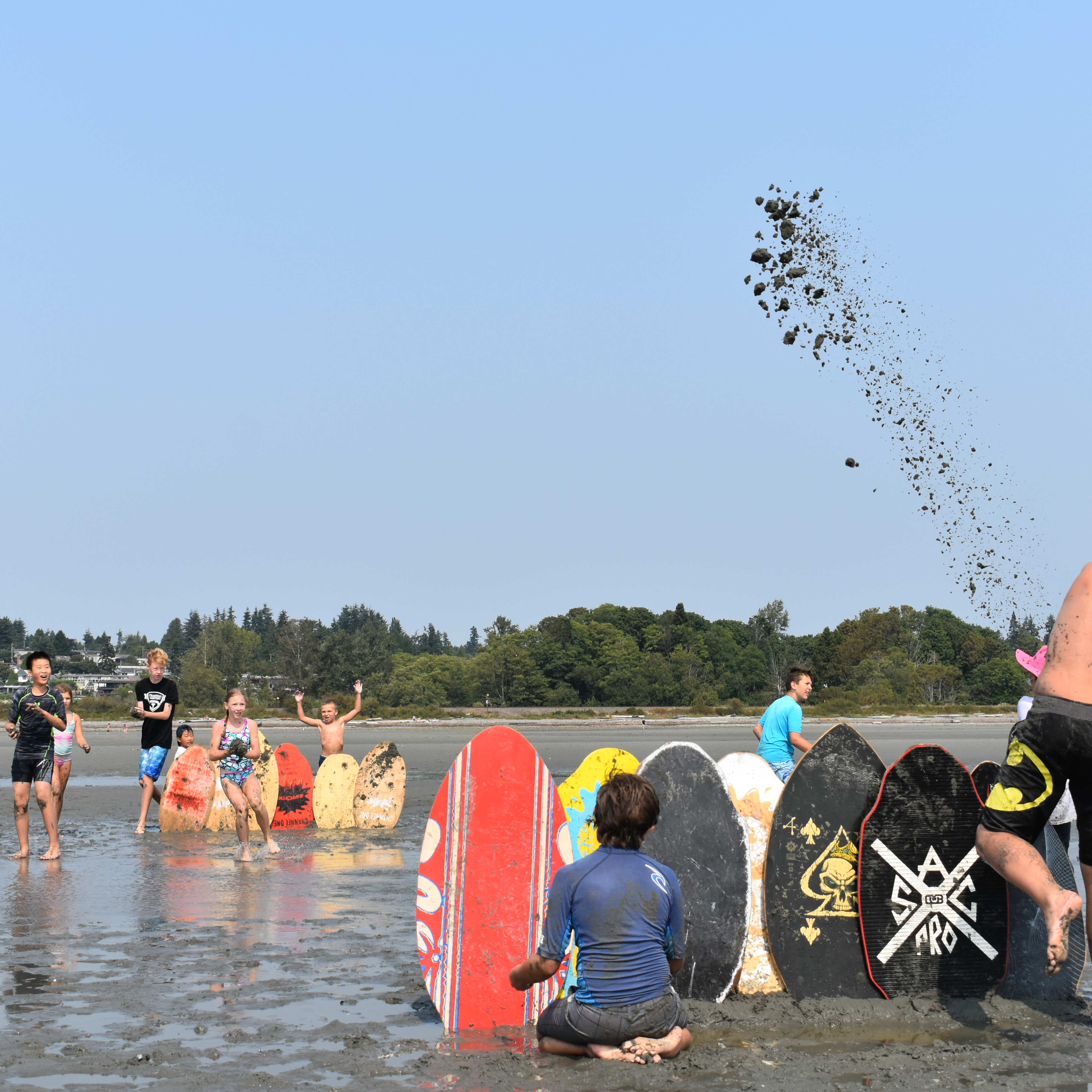 Summer Camps!
Looking to get the kids out of the house and onto the water? Come join us at one of the premier beaches in Canada for some fun in the sun skimboarding and all sorts of beach games! We teach kids of all levels from beginner to intermediate and ensure everyone has a unique experience! We have two camps in August to choose from for the 2023 season.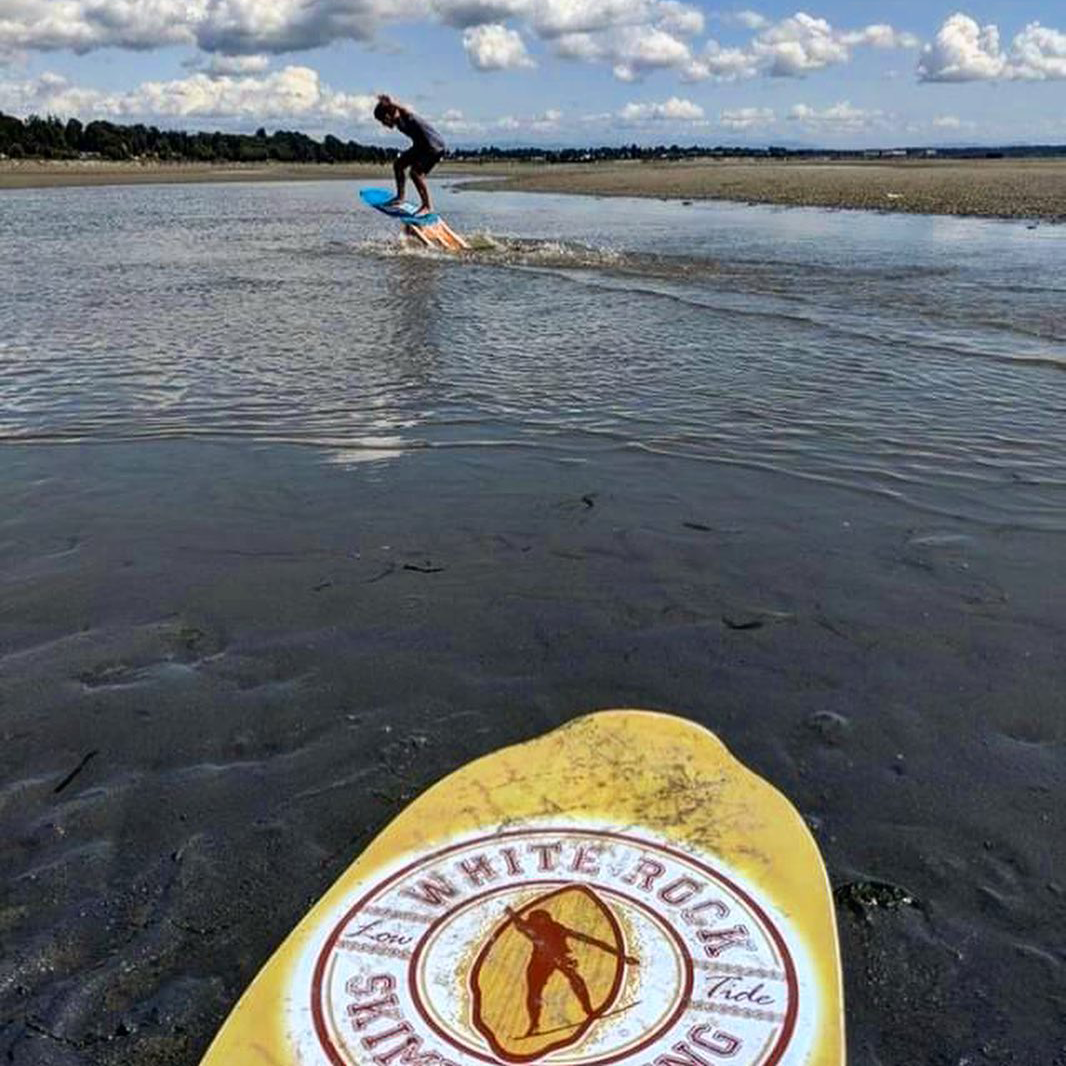 Skimboards
We have our own, custom, limited edition skimboards in stock tailored to younger riders looking to get into the sport. A board and a willingness to fall and get wet and sandy is all you need to get started skimming! Get out on the water and enjoy the perfect summer sport with our high-quality boards that are perfect to get you started!
We are a summer recreational skimboarding company located in White Rock British Columbia. White Rock beach is home to some of the nicest flatland skimboarding available. Join us for some fun in the sun and learn how to skimboard at one of the premier beaches in Canada.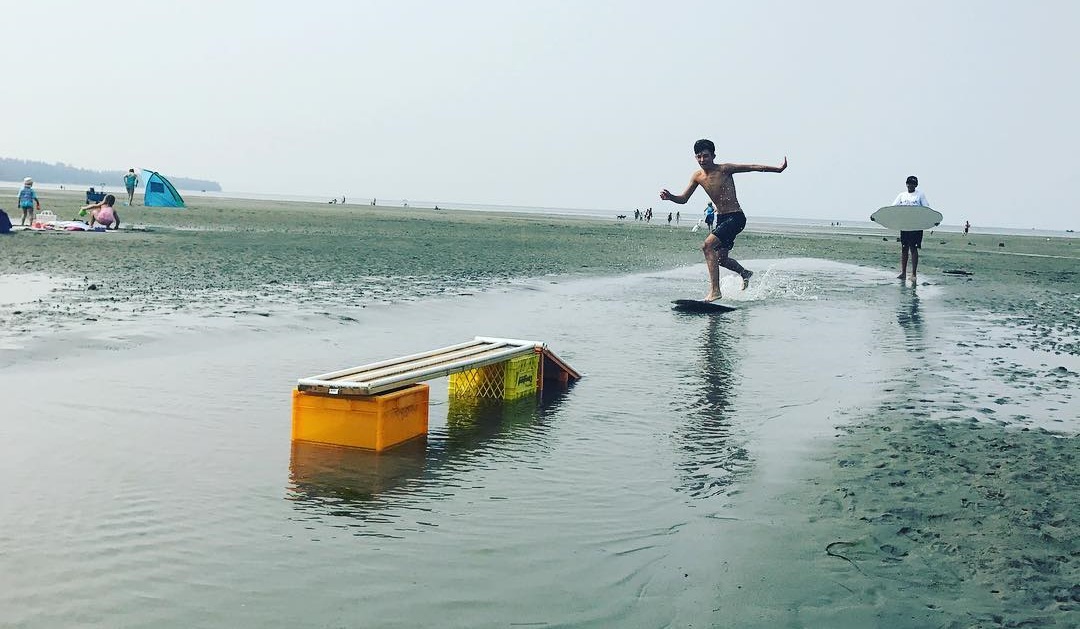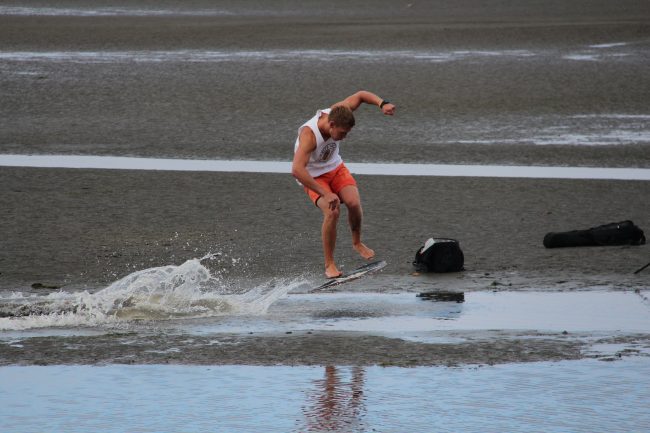 Having fun leads to passion, passion leads to performance, performance leads to success!
Here at White Rock Skimboarding, we are all about flatland skimboarding!
Flatland skimboarding is a perfect mix of surfing, and skateboarding, giving you the ability to perform tricks similar to skateboarding (such as the Ollie and pop shuv-it) while skimming across the water similar to surfing.
The literal definition of flatland skimboarding is:
"a form of skimboarding practiced on non-coastal waters, such as a river, lake, stream or puddle. It uses a wooden board about three times as wide as a skateboard and one and a half times as long."
Anyone can flatland skimboard but you might get a little wet and sandy! It is a super simple sport to get into, all you really need is the board! Most people find the hardest part actually jumping onto the board while it is moving. Once you get that down, it just become a super addicting and fun sport to do in the summer!