As an avid skimboarder himself, Alex Dobbie launched White Rock Skimboarding early in 2014.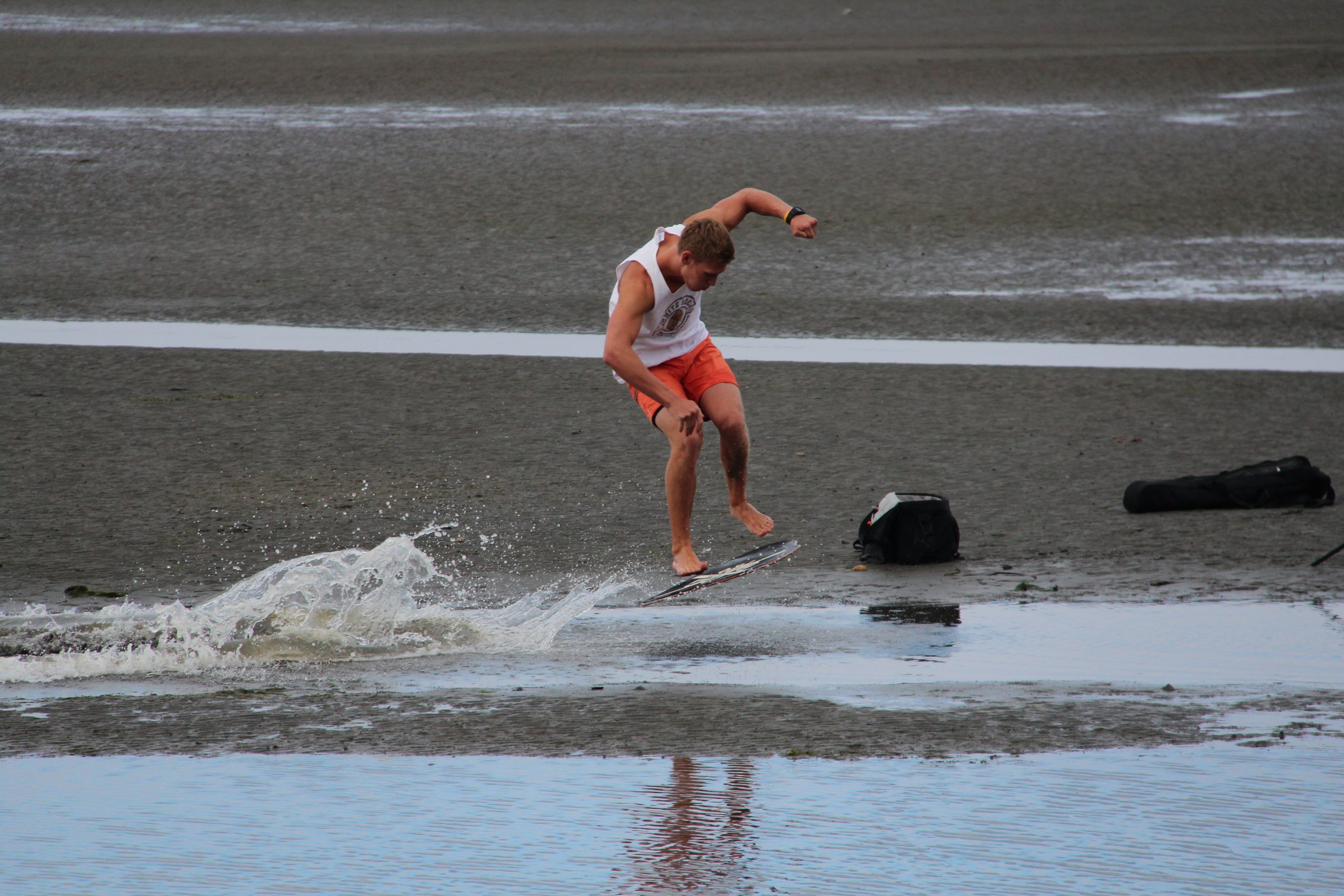 After skimboarding for so long, and having kids come up and watch all the time, Alex decided to offer camps on the beach. Working through the process he applied for and all of the necessary business licenses, permits and insurance in order to bring his idea to fruition. The City of White Rock, Tourism White Rock and local merchants all helped promote the camps and spread word through their social media connections.
White Rock Skimboarding runs summer camps through the months of July and August for kids ages 7 to 14. As groups the kids enjoy learning all about the sport, safety, while also playing some fun games and observing the sweet sea life at the beach. We have found all sorts of things from little crabs and fish – to starfish and bigger crabs – don't worry though, the crabs are quite friendly! On top of the camps, WRS also offers private lessons for all ages through May – August, while also renting skimboards down on East Beach!
The sport of skimboarding has its origins around 1920 in California when the Laguna Beach lifeguards built rounded disks made from redwood and used them to slide across the water.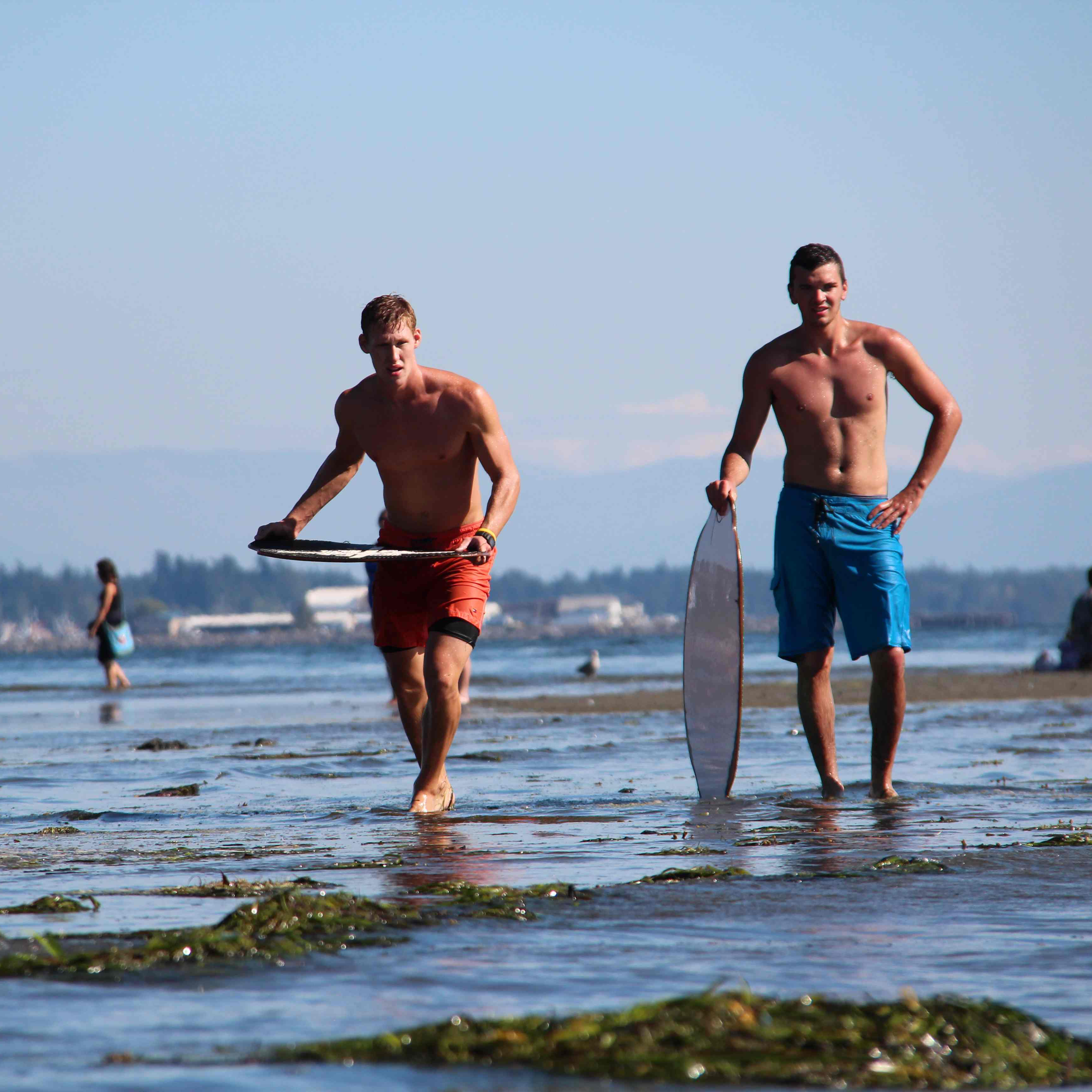 There are two types of skimboarding, flatland and ocean. Here at White Rock Skimboarding we are all about flatland skimboarding. Flatland skimboarding is a perfect mix of surfing and skateboarding, giving you the ability 
Skimboarding is a constantly evolving sport. Flatland skimboarding originated almost 50 years after ocean skimming came to fruition at Laguna Beach in California. Lifeguards at the beach would ride wooden planks across the thin layer of water, and the sport only advanced from that point. Today skimboarding is one of the most high-tech water sports anywhere, while continuing to be one of the smallest.