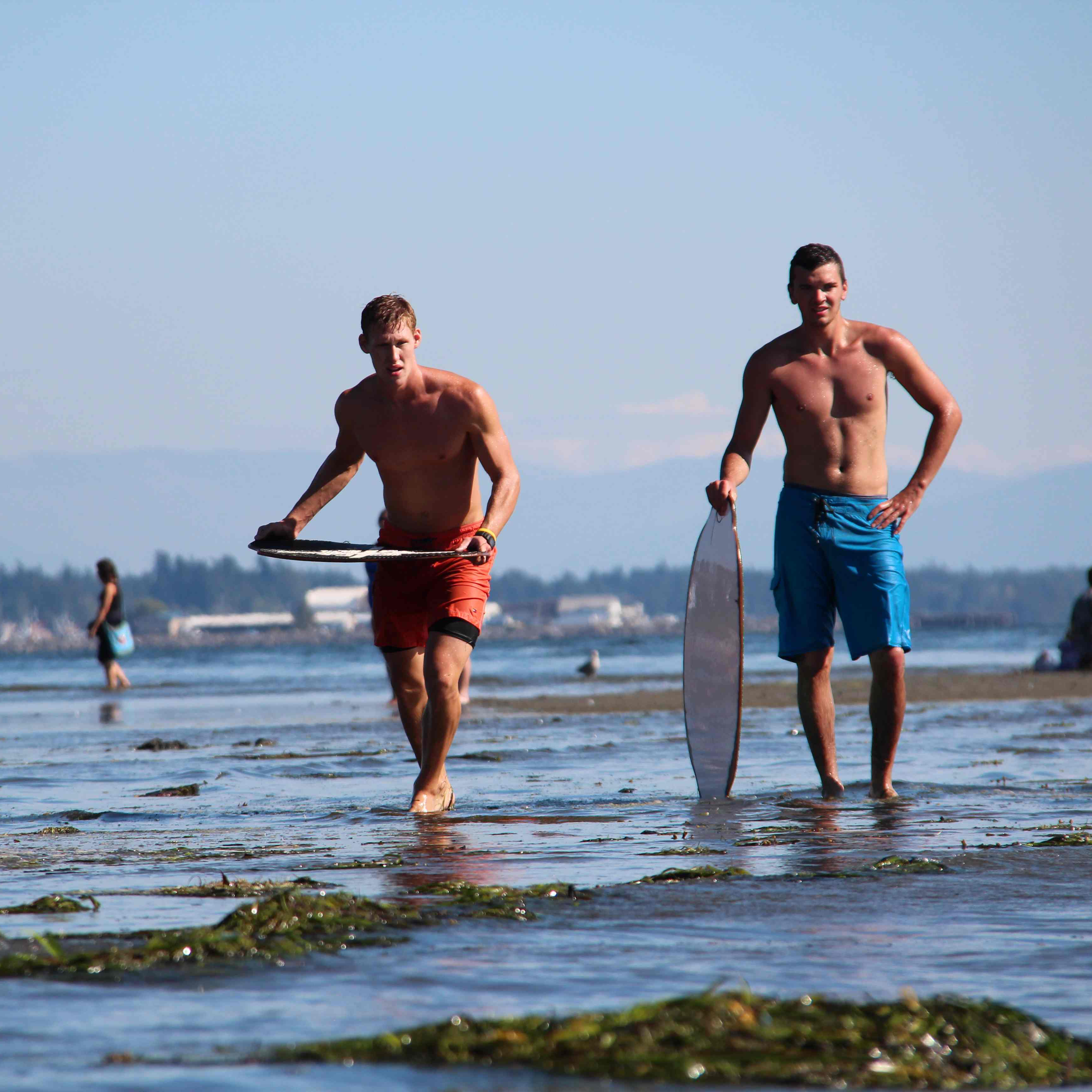 One on Ones
For all ages and experience levels! Come join one of our instructors for a 1-on-1 personalized private session unique to your skill level. Whether it is your first time skimming on the water, or if you are a seasoned skimmer looking to advance your tricks – our instructors are here to help! We recommend a one-hour time slot for individual private lessons.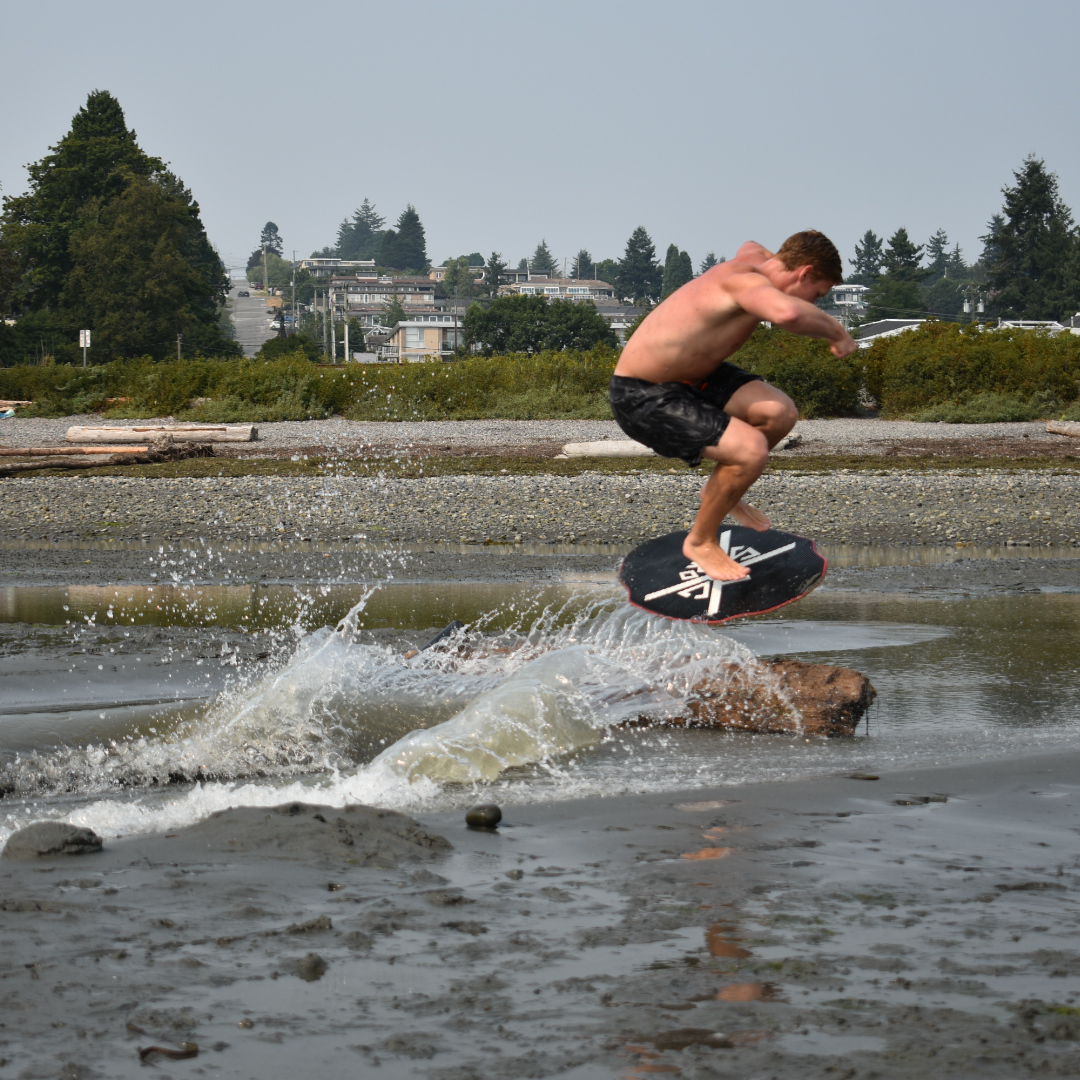 Private Bookings
Grab a friend, sibling, cousin, or put together a larger group for a group private! Learn the skimboarding basics, and progress into tricks and longer skim rides! As every individual learns at their own pace, our instructors provide individualized coaching and advice for each participant to ensure everyone enjoys themselves and gets hooked on skimboarding! We recommend 1-2 hours for a private group session.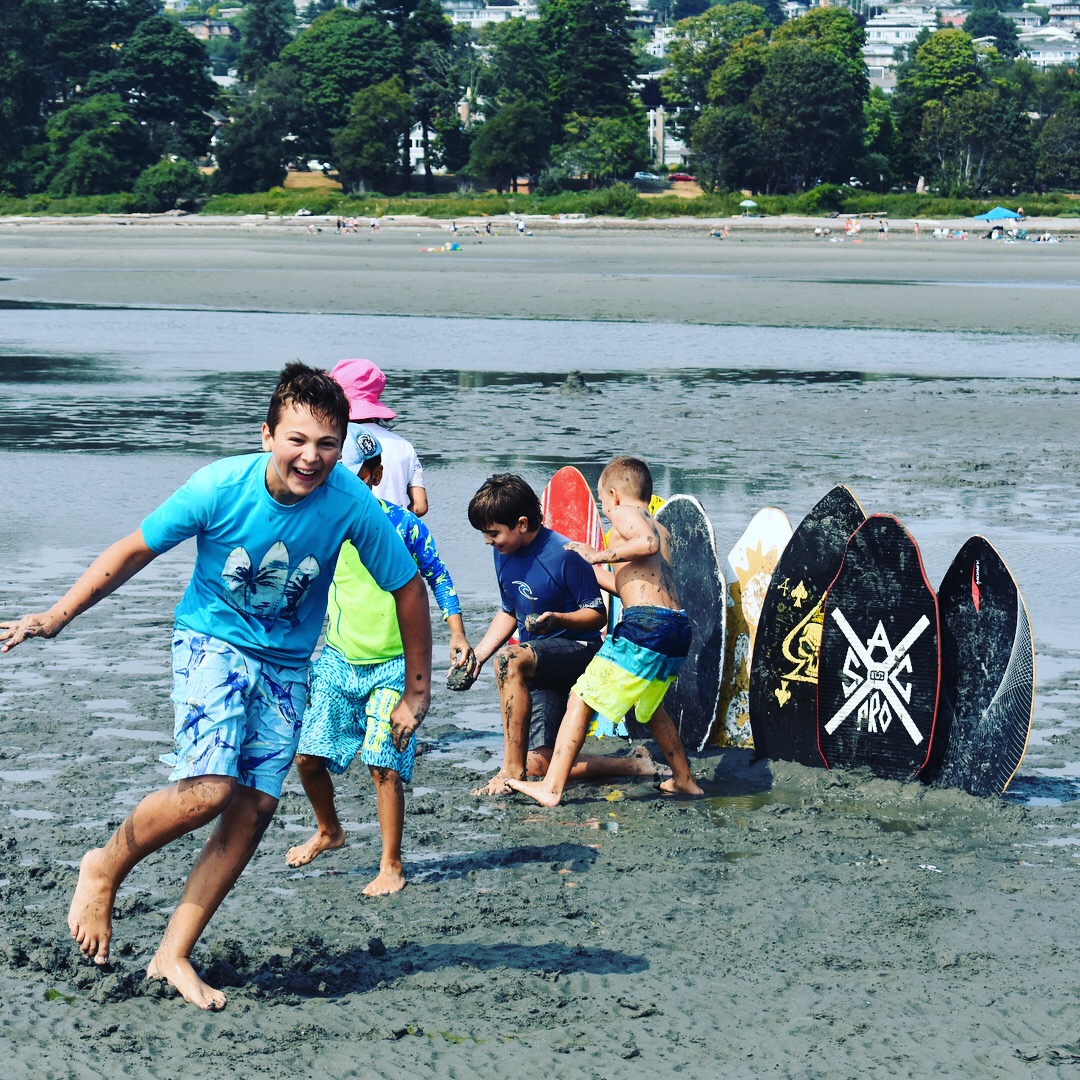 Birthday Parties
What better way to spend your birthday than with friends out in the sun at one of the premier beaches in Canada!? For groups of 6+, we offer a 3-hour session similar to our skim camps. We will start the day off with basic tips and tricks for jumping on a board, water safety and how to fall, and of course some beach games before taking a break to refuel. After lunch we will get back out and try to learn some tricks and keep improving our riding, play some more games, and end off with an ocean swim!

Birthday Party includes:
One free WRSkimboard (Ocean Blue)
WRS sunglasses for all participants
Skim wax
Pictures and videos!!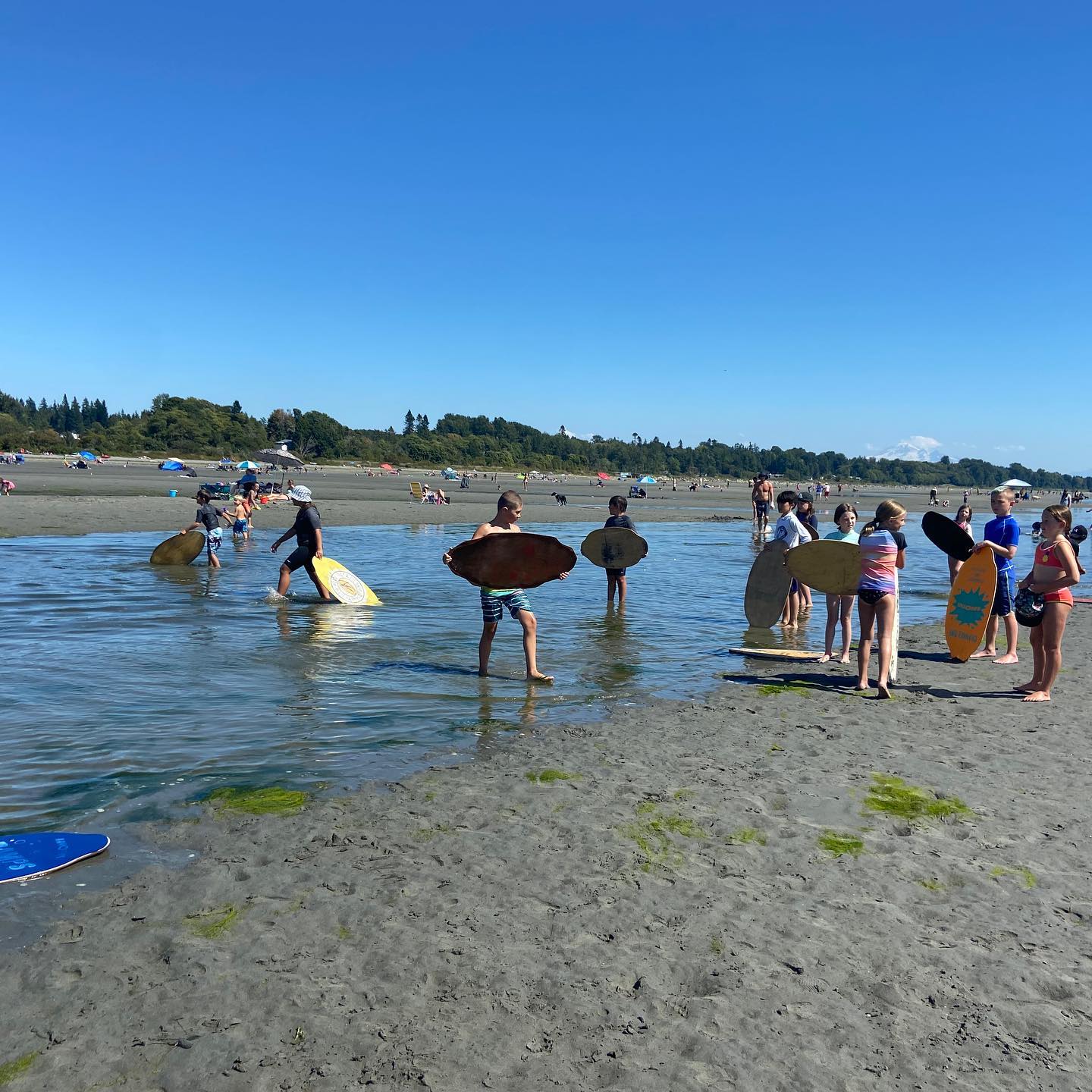 Field Trips
Provide students with a unique field trip by bringing them out for a beach day and incorporate some skimboarding. Break up the classroom learning by enabling students to get active, learn a new sport, and soak up some sweet, sweet vitamin D! Timing and pricing may vary depending on the type of field trip, desired duration, and number of participants. Please contact us if you are interested in setting up a field trip, and we will work directly with you to ensure we can set up a fun, jam-packed day for the students!